Entry into the area of corporate law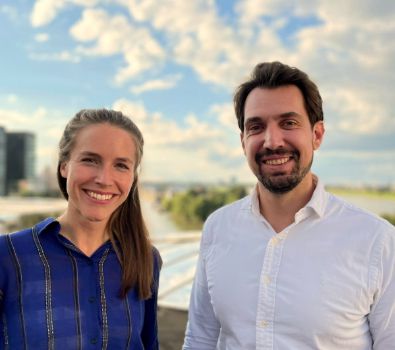 What can young professionals expect in the corporate area of ​​a large law firm? And what skills should they bring with them or learn quickly? Celina Anna Zaim and Dr. Richard Stefanink, both corporate / M&A attorneys in Baker McKenzie's Düsseldorf office.


      Celina Anna Zaim und Dr. Richard Stefanink

*For the sake of readability, we have dispensed with gender-specific notation. We ask for your understanding.


Ms. Zaim, Dr. Stefanink, first of all: How did you get into the corporate area?

Celina Anna Zaim: I found corporate law topics extremely exciting during my studies. It quickly became clear to me that I would choose my university focus from the area of ​​"corporate law". Parallel to my studies, I worked as a student assistant at Baker McKenzie and was able to gain first insights into the world of a large global law firm at an early stage. I then gained in-depth practical experience in corporate law while working as a research assistant in the law firm in the Düsseldorf Corporate / M & A team and during my legal stint. I quickly realized that I really enjoy working on complex international mandates and that I feel that I am in good hands with the Düsseldorf team.
Dr. Richard Stefanink: It was similar to Celina - I discovered my affinity for corporate law during my studies. Then as now, I am thrilled that this area of ​​law is so complex and constantly evolving, especially due to its increasing Europeanization. In my dissertation after the first state examination, I dealt with a question about the effects of EU insurance supervisory regulations on the German Stock Corporation Act. I also worked as a research assistant in a major international law firm in the corporate / M & A department. This activity gave me a real insight into everyday working life. From my own experience, I can therefore recommend everyone to gain practical experience as early as possible in their studies or legal clerkship if they are thinking of joining a large law firm.

What can trainees, interns and academic staff expect in the corporate area of ​​law?

Dr. Richard Stefanink: In our team, it is important to involve our academic staff, trainee lawyers and interns as quickly and intensively as possible in our client work. In this way they can develop a feeling for whether they enjoy this work. Fortunately, such activities often lead to a later entry as an associate in our team or in one of our other practice groups. Because especially in the M&A area, we work together on projects with colleagues from various other teams and so you can put your feelers in these directions.

And if you got started as an associate, what is everyday life like in your law firm?

Celina Anna Zaim: As a career starter, you are directly involved in the client work and have an experienced mentor at your side. Not only does your own mentor greet you on the first day at work, but also a "buddy". This is an experienced associate in their own practice group or in another practice group, usually in the same location. The buddy makes it easier for you to get started in the law firm and at the same time supports you in networking with colleagues. As a career starter, you can also quickly make contacts across different locations: During a two-day take-off event, you also get to know the other (new) colleagues from the German offices and connect via events such as the in-house university or the (virtual) StayConnected program , which the law firm launched at the beginning of the corona pandemic, with many other colleagues.

What tasks do you have to deal with as a career starter in the corporate area?

Celina Anna Zaim: In addition to international mandates, young professionals expect an open cooperation and intensive individual support in our law firm.

Right from the start, the team develops solutions for new, mandate-related issues. The daily tasks are very diverse. In our practice group, we structure international company acquisitions and sales and provide legal support. We also advise clients on classic corporate law issues, cross-border reorganizations and also on stock corporation and corporate law. No two days are the same and that is what makes our work so exciting.

Dr. Richard Stefanink: Celina addressed the due diligence and the coordination with the practice groups involved. We are in an intensive exchange with them, they help us to understand special topics and to develop solutions. For frequently recurring questions from other areas of law, even as a career starter, you quickly develop at least a basic feel and get to know the latest developments, e.g. in labor, IP or data protection law. Because every target company is different - and so is every transaction. Some structural processes repeat or are similar in most transactions, so that even young professionals quickly gain certain routines. This is particularly important in our job because we have a wide range of tasks during a project and the day brings with it a colorful mix of project coordination, contract drafting and dealing with often complex corporate law issues. Then it is important to gain experience in good time in order to master these challenges in everyday life.

What else should you bring with you as a career starter or at least learn quickly in order to be successful in the corporate / M & A area?

Dr. Richard Stefanink: In the M&A area, you should quickly acquire a basic understanding of economics and deal with issues related to this topic. Because at the end of the day, the client's focus is on the economic result. As a legal advisor, it is important to always have this in view in order to align the transaction with the needs of the client and to be able to react quickly to any changes. Since our client structure is very international, most of my work is done in English. Good English skills are therefore a must in our field. I therefore recommend every prospective associate to develop their own English skills - ideally through stays abroad with practical relevance. In our law firm, for example, it is possible to complete a station in one of the worldwide offices during your legal clerkship.

Keyword internationality - how is that noticeable in your everyday life?
Dr. Richard Stefanink: Every day we are confronted with suddenly emerging challenging questions from all possible areas of law in a wide variety of jurisdictions. I often pick up the phone and coordinate with my colleagues - regardless of whether I know them personally or whether my counterpart is in Berlin, Bogota or Brisbane.

Your personal tip for the "next generation"? 
Celina Anna Zaim: Anyone interested in working as a lawyer in the corporate / M & A area of ​​a large international law firm should establish contacts with potential employers while completing their training. This gives you the opportunity to try out and get to know the legal profession and the special practice group at an early stage.

Ms. Zaim, Dr. Stefanink, thank you very much for this interview.

About the interview partners: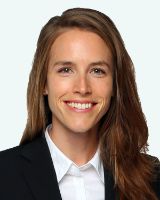 Celina Anna Zaim is an associate in the Corporate / M & A practice group at Baker McKenzie's Düsseldorf office and advises on all corporate / M & A issues with a focus on private M&A, private equity and reorganization. She studied law at the University of Bonn and the University of Cologne.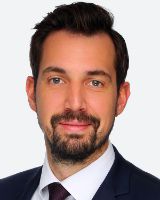 Dr. Richard Stefanink is Senior Associate in the Corporate / M & A practice group at Baker McKenzie in Düsseldorf and advises on all corporate / M & A issues with a focus on private M&A and private equity. He studied law at Bielefeld University and received his doctorate from Heinrich Heine University in Düsseldorf.

This article appeared in the 'Karriere-Jura' newsletter, which you can subscribe to on this page.
Copyright: Dr. von Göler Verlagsgesellschaft mbH, Karriere-Jura.de